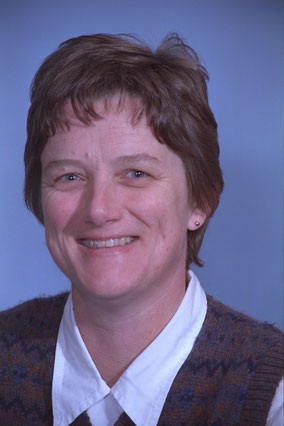 Professor Hilary Dobson, Emeritus Professor at the School of Veterinary Science, University of Liverpool will receive the AETE 2020 Pioneer Award.
After gaining a Biochemistry degree at the University of Liverpool in 1969, Hilary has always worked within the Liverpool Vet School, being awarded a PhD (1973) and DSc (1990), before being appointed Professor of Veterinary Reproduction in 1994, then Chairman of the Board of the Faculty of Veterinary Science from 2001 to 2004. She is an Honorary Associate of both the Royal College of Veterinary Surgeons (UK), and the European College of Animal Reproduction, and was Chairman of the UK Dairy Science Forum (independent strategy group: 2005-2009).
Hilary has particular interests in research and teaching of fertility: she has developed innovative learning programmes for vet students (problem-based learning), supervised many post-graduate research students, co-authored >250 international scientific publications and in 1980 helped to establish the University of Liverpool's postgraduate course in Bovine Reproduction for practising veterinary surgeons. She has served on the Editorial Boards of several scientific journals, and the Executive Boards of many international scientific societies. 
Hilary has held many short-term contracts throughout the world, including: International Atomic Energy Agency and FAO programmes, external lecturing/examining, and drug company assignments. She was Scientific Director of the Assisted Conception Unit, Women's Hospital, Liverpool (1985-1995), Commonwealth Universities Fellow in Australia (1992) and has delivered DEFRA/EU Commission reports on use of Bovine Sommatotrophin (BST; 2005), and Oestradiol (2009) in food-producing animals. She has also participated in the UK Royal Society – Member of Parliament programme (2003) and the Experts panel on reproductive toxicity for the UK Health and Safety Executive (2006). 
Hilary has been a Trustee (since 2001) and, until 2019, was Chairman of the charity Autism Together (900 staff supporting more than 1000 beneficiaries on the autism spectrum). She is married to a Cheshire dairy farmer and is the mother of another. Their commercial pedigree herd currently consists of approximately 160 black and white cows on 103 hectares, being milked by three robots on Lord Cholmondeley's Estate in Cheshire, NW England.
Professor Dobson will give a lecture entitled Understanding the trade-off between the environment and fertility.